Although the skin of babies has the same number of layers as that of adults, it is approximately 20% thinner, less resistant and more sensitive to chemical, physical and microbial influences. We must be very careful as the substances that come into contact with their delicate skin are more easily absorbed and penetrate the deeper skin layers.
As explained by Freshly Kids, their dermis is more sensitive to UV rays and different external factors such as cold and wind, which is why it often tends to dry out. Now that the cold has arrived, it is more important than ever to hydrate them very well, since up to the age of 6 they are much thinner, more sensitive and with less pigmentation than that of an adult.
In addition, the skin of the baby's face suffers more exposure than the rest of the body. While clothing protects them from different external factors, the face remains uncovered and thus exposed to direct contact with the environment. Therefore, it is essential to moisturize your face daily.
In this sense, the most common skin problems in children are: dehydration, which in most cases is caused by factors such as hot or cold weather, low humidity in the air; inflammation, which can be caused by various causes: allergies, cold and dry air, colds, sudden changes in temperature, perfumes/dyes/soaps for the skin...; and exposure, since facial skin is the most exposed, changes in temperature, cold or wind can affect it a lot and therefore we must protect it.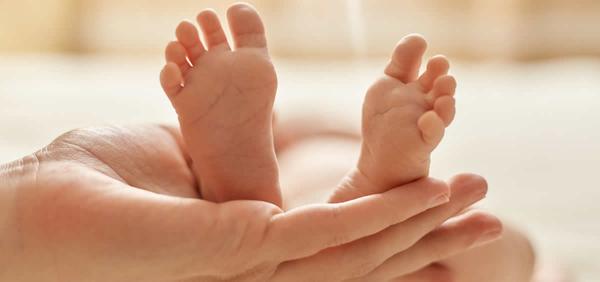 CALMING SUNFLOWER FACE CREAM AND SWEET APPLE BODY CREAM
All Freshly Kids products are 100% natural, suitable for atopic and sensitive skin, can be used from day one, are cruelty free and vegan.
The brand has two extraordinary products to hydrate the skin of the body and face, since it is not only important to focus on the care of the latter. Both must be taken care of and ensure that they receive proper hydration to combat dry, sensitive skin, irritations or redness. Two of the most natural and effective options to take care of the baby's skin and protect it from cold, wind and temperature changes.
The Calming Sunflower Face Cream is composed of high-quality vegetable ingredients such as first-class cold-pressed sesame oil, almond oil, organically grown sunflower, natural ectoin and aloe vera. Its formulation is 100% natural and with 64% organic ingredients. Prevents and treats redness, irritation and inflammation and protects your face from external agents such as cold and wind.
On the other hand, the Sweet Apple Body Cream with a 100% natural and toxic-free formula, is quickly absorbed and does not make the skin greasy. Contains extracts of aloe vera, apple, mango and banana that help soothe avoiding irritation and eczema and nourish and care for baby's skin, especially in cold weather.
Because you are the most important thing... Estetic.es
We recommend:
How to take care of your hands in times of low temperatures
Do you know how to take care of your lips in winter? Tips and treatments