The startups of the Lanzadera accelerator, promoted by the owner of Mercadona, Juan Roig, will sell artisan decoration, flowers, women's footwear, ethical clothing, organic baby food and a long list of products that we are not used to. But it will not do so in any of the 1,650 supermarkets that it has scattered throughout Spain, but in its first Lanzadera pop-up store, the startup incubator and accelerator created by the Valencian businessman in 2013.
The store, which will remain open until January 15, is called Lanzadera Market, is located in the Saler shopping center in Valencia and will be the accelerator's first physical store, as if it were a Mercadona.
The purpose is to make visible and promote entrepreneurship in Valencia, offer different products to the public, publicize new businesses and give different activities and free workshops for children and adults such as candle making, decorating cookies for the Christmas tree or makeup.
The commercial space that Lanzadera Market occupies, is about 450 square meters, is located on floor 0 of the shopping center and has been transferred by the Saler Shopping Center itself due to a corporate agreement between both entities through which they want to bring the innovation of entrepreneurs and their best products to the general public.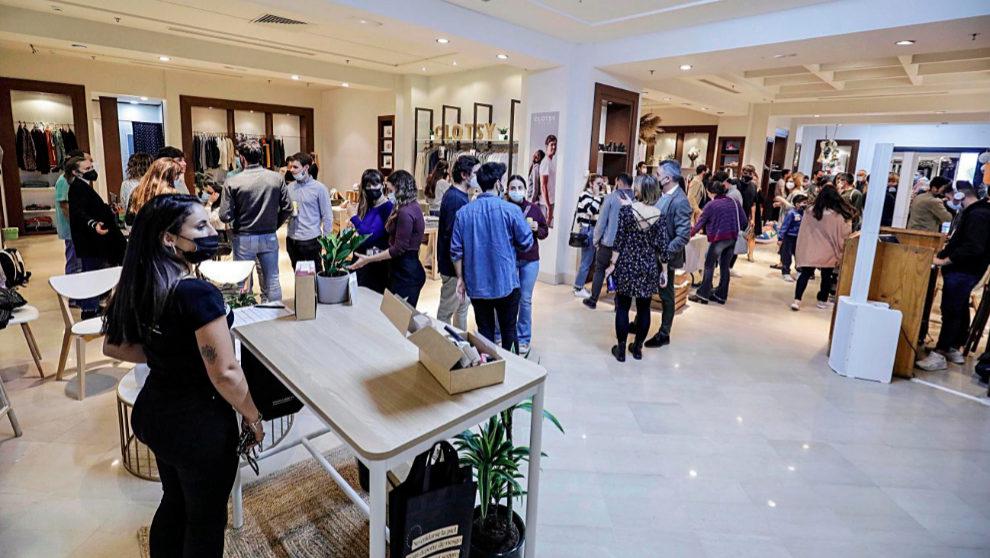 It will be a true showcase for visitors to see how the emerging companies from Lanzadera offer their products on site, presented by their own creators.
Among other items, you can buy the collection of women's footwear from Tuilus, slippers from the inclusive design brand a blind Timpers; Balinese handicraft decoration from Natyal; preserved Ritta Piperita flowers; stationery accessories from Rosita Vientos, natural cosmetics from the firms Saigu, Kaf Cosméticos and Feelit, ethical clothing from Brava Fabrics and Clotsy Brand; candy and cookies from In the pot; organic baby food from Smileat; limited edition vintage items from Vintage TTS; latest trend products from Flamingueo; clothing items worn by famous influencers from the It Closet firm.
Since Juan Roig announced in 2013 his new plan to launch a new incubator and an investment fund for Spanish startups, which he called Lanzadera, more than 800 companies have already benefited and they have received more than 20 million euros. euros in loans. Currently, more than 300 are located in Marina de Empresas (Valencia), an open space, with high ceilings, with the atmosphere of a large research laboratory and whose latest startups show that they are willing to commit to digitization and innovation in sectors such as health, restaurants, industry, sports, real estate, marketing, mobility or sustainability.
On his day, Roig himself declared that: "Lanzadera was born with an ambitious and exciting challenge: to create the conditions for other entrepreneurs to take risks to implement a sustainable model that combines economic efficiency and social balance".
And now, he adds that "this project is part of our responsibility to share with others the skills, knowledge and resources that encourage other entrepreneurs to take on the challenge of overcoming existing difficulties and make society proud of their entrepreneurial effort" .