El invierno de Lima se hace cada vez más intenso y los que más sufren son aquellas personas que no pueden abrigarse lo suficiente por la falta de recursos económicos. En este contexto, las Hijas de la Caridad de San Vicente de Paúl se encuentran realizando la campaña 'Ropero solidario', que busca conseguir prendas de vestir para los más necesitados.
Isabel Altamirano Pérez, encargada de campaña, señala que la idea nació porque ellas atienden desde hace varios años el comedor popular del Centro Pastoral Virgen de Lourdes, ubicado en la avenida Nicolás de Piérola 1460, en el Cercado de Lima.
At this point, older adults, migrants, streets, men and women in street situations, and all kinds of people living in poverty or extreme poverty.A day, 250 rations are delivered, between breakfast and lunches.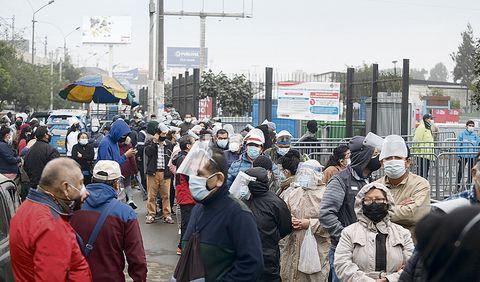 With the arrival of winter, many of those who attend the dining room began to request clothes for them and their relatives, among which there are minors.
Therefore, the daughters of the charity of San Vicente de Paúl urge people to donate clean clothes and in good condition to shelter those who need it."The campaign is intended to warn those people who ask for winter clothes, since they cannot buy it because confinement has greatly lowered the economic media," says sister Isabel.
Las donaciones se reciben de lunes a sábado de 9:00 a. m. a12.00 p. m. y de 3.00 p. m. a 5.00 p. m. La dirección es avenida Nicolás de Piérola 1460, frente al centro comercial El Hueco.
Those who wish to help the work of this religious group can also do it with food, especially essential foods, which allow you to deliver the necessary rations every day.
Para más información, deben comunicarse al número de celular 999 324 185.
Society, latest news: