Jackets, divers, sweaters, and other garments destined for the highlands, due to the cold season, ended up in a shopping center in Arequipa. The clothing, which was labeled with the logo of the Ministry of Women and Vulnerable Populations, was offered for 10 soles to the public.
The discovery was made when agents of the Police and the Anti-Corruption Prosecutor's Office intervened on Tuesday night in the La Fábrica business premises. Inside the establishment, located on the front of the San Camilo market, they found more than a hundred garments displayed on the windows, according to RPP Noticias.
Finding garments
According to the officers, the clothing was identified because it had the labels inside. However, it was observed that they would have tried to hide them by placing other logos on top of them.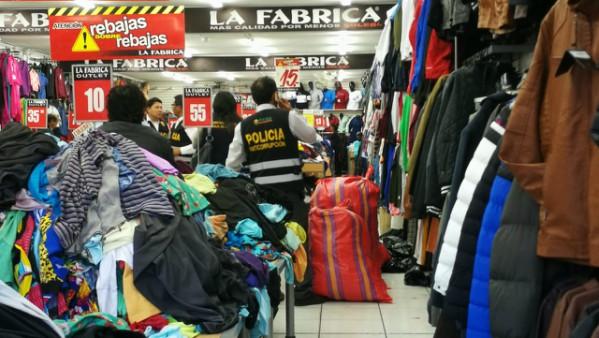 In this regard, the owner of the establishment stated that the garments were transferred from Lima. Authorities carry out the investigations since they were intended for populations in a situation of vulnerability, in the face of the cold. The state sent the clothes as a donation to these populations, given that the region faces very low temperatures.
Prosecutor Arturo Valencia, from the Provincial Prosecutor's Office against Corruption crimes, requested reports from the Ministry of Women. He also ordered the taking of statements from the owner and the workers. The Public Ministry opened an investigation for alleged embezzlement of use against those found responsible.
<
Topics: Ministry of Women and Vulnerable Populations (MIMP),